Jeffrey Tambor to Star in Bubble Guppies Movie
Before you dip out for date night to catch The Hobbit: The Desolation of Smaug on Dec. 12, we suggest cuddling up on the couch for Nickelodeon's newest movie. Inspired by the feature film, the one-hour tale of the Bubble Guppies' The Puppy and the Ring — premiering Thursday at 7 p.m. — is the perfect […]
Before you dip out for date night to catch The Hobbit: The Desolation of Smaug on Dec. 12, we suggest cuddling up on the couch for Nickelodeon's newest movie.
Inspired by the feature film, the one-hour tale of the Bubble Guppies' The Puppy and the Ring — premiering Thursday at 7 p.m. — is the perfect family-friendly flick that follows some of your tot's favorite sea critters (Molly! Gil!) as they work to recover the stolen ring of the sun.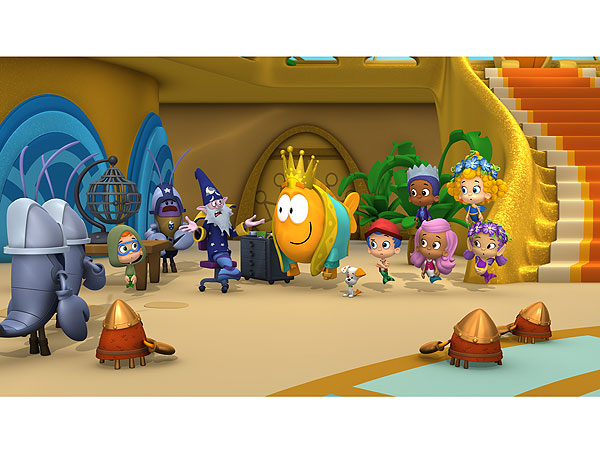 Courtesy Nickelodeon

Who has snatched the powerful sparkler from the whimsical world of Bubbledom? None other than the Evil Night Wizard, voiced by funnyman Jefffrey Tambor — a role that has kicked up his cool factor in the eyes of his own kids.
"I am going to be a hero in my own household," he jokes. "My twin boys will go ballistic when they hear Daddy. Ah, to be cool in one's own living room."
Can't get enough of these colorful creatures? Visit NickJr.com and let your little ones experience the underwater adventure through tons of engaging activities.
Marcus Hansson
Doug Henry
Broc Hepler
Rob Herring
George Holland